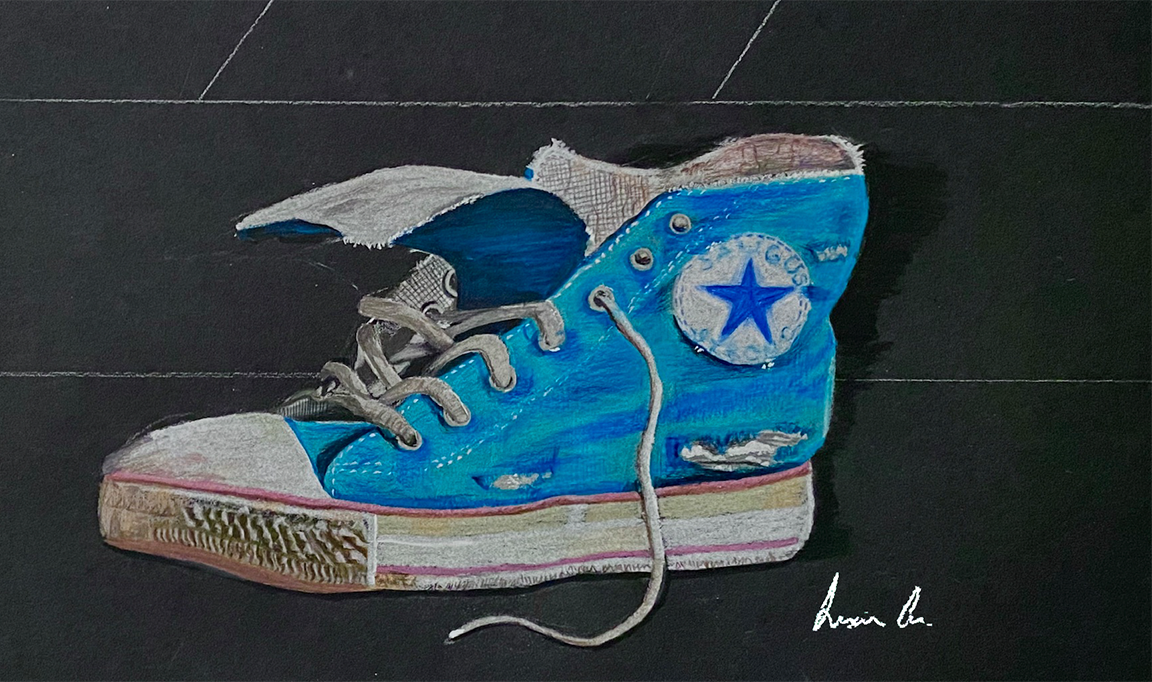 "After hundreds of kids had raced to the park for shelter, taken refuge in truck beds and behind the solid metal of their cars, the aftermath left behind a single shoe. 
There was something very poignant to me about someone actually losing their shoe and their adrenaline was so intense, their fear so intense, they didn't even realize it was gone. 
All of us are represented by the shoe. As I was making this piece, I began to wonder about the versatility of shoes. Not in the sense that they can come in many shapes and sizes and be used for many different purposes. More in the sense that this shoe could have belonged to any of us. This could have happened to any of us. Because of the shooter's actions, we as a community have suffered the effects together. The owner of this shoe is no longer a topic of concern. Now, the question is what do we do with it and how do we pick it up and slip it back on?
It's simple. We take the laces, retie them, and understand that we are going to be okay. "